Water damage refers to a variety of potential losses brought on by water intrusion where it will allow attack of a material or system by destructive processes such as rotting of wood, mould growth, bacteria growth, rusting of steel, swelling of composite woods, de-laminating of materials such as plywood, short-circuiting of electrical devices, etc.

The destruction may be gradual and subtle, like water spots that progressively ruin a surface, or it may be immediate and catastrophic, like broken pipes and floods. Flood damage is a significant cause of property loss, regardless of how quickly it happens.

Homeowners bear the cost of water and flood damage restoration not just because they lose pricey belongings like electronics and furniture but also because mould and viruses pose a health risk. If you're dealing with flood or water damage, get in touch with us at GSB Flood Master immediately away. We'll handle everything and carry out the work swiftly and damage-free.

In Kelmscott, GSB Flood Master offers trustworthy water and flood damage restoration services. We are experts at restoring your homes, offices, buildings, and other structures so that you may carry out your duties quietly and live pleasantly in the future. Using cutting-edge technology and superior techniques, we can repair the harm flawlessly. Any queries or concerns from clients are welcome at any time. Only qualified experts with the ability to do their jobs well are employed in Kelmscott.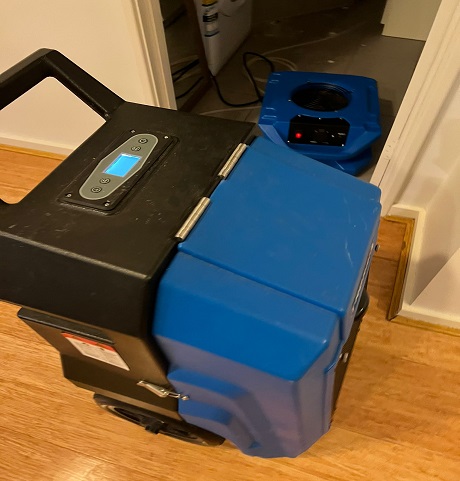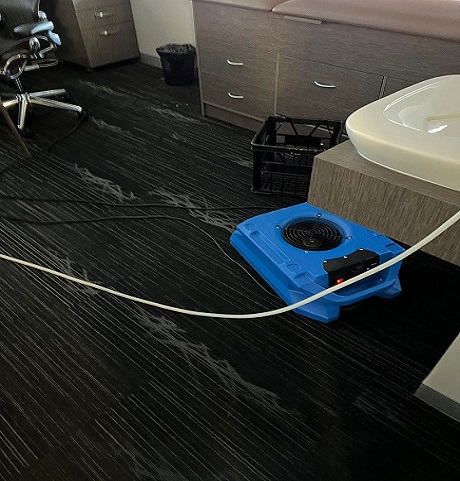 What steps are used in the restoration process by professionals?

Inspection
When our professionals arrive, they will first assess the harm caused by the water and how it has affected your home. The levels of classification will be Class 1 (Minor) to Class 4. (Extensive). Our specialists will identify all of the different impact zones and classify them according to the level of devastation.
Water Removal
Removing all standing water is the next step to prevent additional damage to the property. To avoid the growth of mould, we would do this step using submersible pumps and vacuums, both of which are prevalent in the sector.

Dehumidifying and Drying
Once all of the moisture has been entirely removed from the location, we start by dehumidifying and drying the afflicted area. This eliminates any moisture that could have been absorbed during the damage but was unable to be eliminated during the extraction process.

Cleaning and sanitizing
We begin the thorough cleaning procedure when all the wetness has dried. We clean both dry and wet surfaces simultaneously using abrasive and immersion methods. To ensure the health and safety of everyone who lives or works in the neighborhood, our specialists will make sure that thorough sanitization is done concurrently.

Restoration
Returning your home or place of business as it was before to the damage is the ultimate step of restoration. According to the severity of the damage, restoration may consist of minor fixes or extensive rebuilding projects.
Why should you choose us?
We at GSB Flood Master deliver water and flood damage restoration in Kelmscott. We provide a wide range of services in several Australian regions. All of our technicians are IICRC certified. We are reachable at all times. Your queries are swiftly answered by our customer support staff. We may adjust our service packages to best meet your needs.

Our main objective is to answer customers' queries and handle their concerns. We can choose from a variety of tools for a wide range of services. One of the most crucial elements of harm restoration is the capacity to act promptly to halt more harm and start the restoration process. To ensure customer satisfaction, we promise an hourly response time for all of our services. If you live in Kelmscott, please contact us. Both offline and online communication is possible with us.
Get an instant quote