Safeguarding Property Against Water Damage
Australia's Leading Flood Damage Restoration Services
Technical Expertise in Water Extraction & Drying
Proficiency in Handling Water Damage Emergency Requests
Welcome to
GSB Flood Master
Here at GSB Flood Master, we have the expertise and forte in water extraction and water damage repair services. Our expert technicians specialise in every service ranging from flood damage, water extraction, carpet drying, floor drying, mould remediation, sewage clean-up to equipment rental and even assessment reports for insurance purposes.
Why Choose Us
With an established service network in Perth and its neighbouring cities up to 650 km, here is why you should choose us:

Australia's leading service providers for water and flood damage restoration
IICRC certified technicians
24/7, 365 days-a-year service availability
Customisable service packages to suit your need
Wide range of equipment to suit the particular job
Immediate response time

Of all, our utmost goal is to restore your life back to normal as soon as possible
Wide service reach in Perth, Bunbury, Albany, Denmark, Kalgoorlie, Mandurah, Esperance, Margaret River, Busselton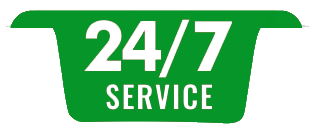 Need Emergency Flood Restoration
Your property may be flooded because of a ruptured drainpipe or another accident but water entering the house is a precursor to a variety of problems.
Trusted Customer Reviews
The team of GSB Flood Master, Perth was very friendly and helpful. They made working with insurance very easy. The remodeling and restoration work was carried out very well without causing much damage to other structures. They did the inspection and provided the required report to the insurance company on time. The entire restoration process took about 2 weeks and the GSB Food Master team did an efficient job. I would highly recommend them for any Damage restoration and remodeling services.
GSB Flood Master is a professional and incredible company offering water and flood damage repair services in Australia. They offer end to end water and flood damage restoration along with assisting with insurance assessment reports. They have the best, efficient and experienced team who are very responsive. The work they did on the kitchen and bathroom was remarkable. I would refer this company for any water damage clean-up and repair needs.
GSB Flood Master was referred to us by the insurance company. The expert team immediately responded and gave the required assessment report and further assisted in restoration and repair of the damage caused in our house. Structural dehumidification and carpet and underlay drying was efficiently done. GSB Flood Master is one of the best water damage repair services company in Australia. Would recommend them to all.