We here at GSB Flood Master not only specialise in round-the-clock emergency response for water extraction and flood services but also provide blower and other home-drying equipment for rent. Not only that, our expert professionals will deliver the equipment to your doorstep and also aid in setting it up for you to further ease the task of clean-up for you.
We understand that sometimes the task of repairing water damage is small, and you may want to take on a DIY project for your home or office; for such instances, you can call our numbers and reach out to us with your requirements for blower and equipment rental.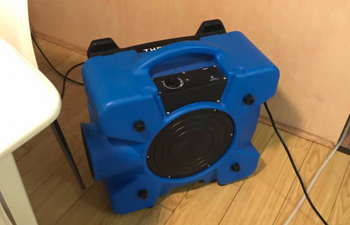 What kind of drying equipment is available for rent?
There are quite a few variations of equipment that are available for hire. They are:
Blowers
Dehumidifiers
Suction pumps
Water extraction equipment
Air movers
Floor cleaners
Vacuums
Moisture checkers
Mould removal foggers
Carpet stretchers
This list of equipment is standard for an everyday water damage DIY project. For specific requirements, you can reach out to us on our service number!
Why choose GSB Flood Master for blower and equipment rental?
Water extraction and restoration are intricate processes. Through our years of experience in providing leading emergency services across the length of Australia, we have developed expertise over a wide range of demanding services. We work in tandem with the majority of insurance providers across the country, which means that the task of procuring our services is as hassle-free as the service itself.
To add to this, when one opts for renting blowers and other equipment from us, we provide a comprehensive onsite equipment setup for you, and an added inspection service to check the amount of water damage- All so that your task becomes even easier. Thinking blower and equipment rental? Think GSB Flood Master.
Blower & Equipment Rental Service in Perth
Blower & Equipment Rental Service in Bunbury
Blower & Equipment Rental Service in Albany
Blower & Equipment Rental Service in Denmark
Blower & Equipment Rental Service in Kalgoorlie
Blower & Equipment Rental Service in Mandurah
Blower & Equipment Rental Service in Esperance
Blower & Equipment Rental Service in Margaret River
Blower & Equipment Rental Service in Busselton