Nowadays, carpets are almost seen as an inseparable feature of private and business establishments. Due to their ability to soundproof rooms, provide non-slip surfaces, safeguard slips and falls apart from adding a natural aesthetic to the area, carpets are ever-present in almost all properties across Australia.
Hence, when a situation of flooding or water damage arises, carpet lining and the underlay are some of the first items to take a hit. In turn, to salvage and restore wet carpets, carpet and underlay drying is a key part of water damage restoration. The GSB Flood Master provides some of the country's leading services when it comes to water damage restoration, and carpet drying and restoration is no different.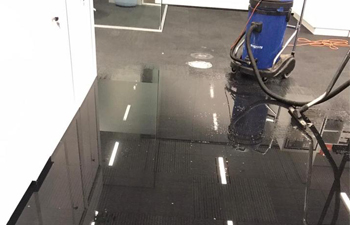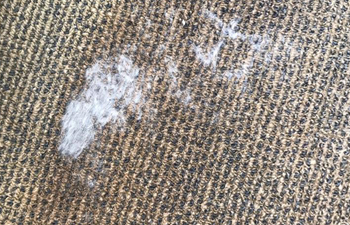 How do you dry wet carpet and underlay?
Our experienced team of carpet and underlay drying professionals will visit the site and inspect the area to be serviced.
Hereby, a proper analysis is drawn to understand the extent of the damage to the carpet and the underlay.
Industry-standard and advanced vacuuming equipment is used to begin the process of water extraction from the carpets to suck out all the standing water.
Next, our professionals start dehumidifying the area to extract all moisture and water droplets with the help of best-in-class fans and dehumidifiers.
After the carpet has been serviced, we move on to using commercial-grade heaters to dry out the underlayment.
Post the process of water removal, we move on to ensure that no mould formation takes place and to stop any existing mould formation and eradicate it.
After the entire process is completed, we sanitise the entire area and move to restore it in order to deliver it back to you in its pre-damaged state.
What are the add-on services that you can add to carpet & underlay drying?
Whenever you opt for carpet & underlay drying services from us, we have a few add-ons that you can choose according to your own personal needs and requirements.
Carpet & Underlay Drying Service in Perth
Carpet & Underlay Drying Service in Bunbury
Carpet & Underlay Drying Service in Albany
Carpet & Underlay Drying Service in Denmark
Carpet & Underlay Drying Service in Kalgoorlie
Carpet & Underlay Drying Service in Mandurah
Carpet & Underlay Drying Service in Esperance
Carpet & Underlay Drying Service in Margaret River
Carpet & Underlay Drying Service in Busselton