Flood damage may take any form, can seriously harm your house, and can have a horrible financial impact on you and your family. No one wants to return to a house that is drowning in this hectic world. The final thing you should be considering is how you're going to remove the water from your home and repair any damage the flooding may have caused. However, with flood damage, time is essential. The sooner you act, the less harm will be done.

Because getting rid of this standing water could be difficult, we should leave it to a professional. Restoration work after water damage involves more than just removing the apparent water. There are several porous items in your home that are easily able to absorb more moisture.

Most frequently, disregarding water and flood damage can lead to even more serious issues, such as the building's structure deteriorating, the growth of mould, and issues with the internal electrical systems. So, when disaster strikes, it is best to seek expert help.

We at GSB Flood Master offer water and flood damage restoration services in Kalgan. We are experts at restoring homes, buildings, and other structures to their original condition. Our company develops novel methods and makes use of the best tools. To help you in whatever manner we can and leave you satisfied, Kalgan exclusively employs professionals who have undergone proper training.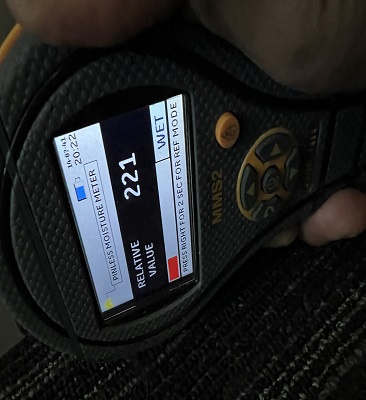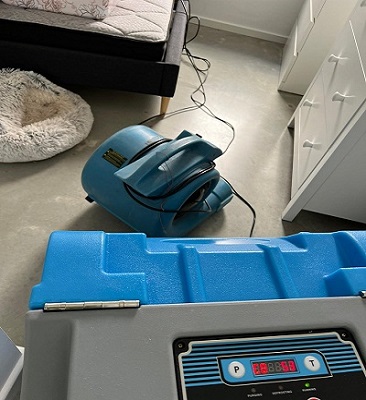 What is the process of restoration carried out by the company?

Inspection
Our highly skilled professionals will come to your location to assess the harm to your assets and property. Following the analysis, we begin fixing the damaged regions. The various damage classes range from Class I through Class IV. The least significant class is Class I, while the most significant class is Class IV. We calculate the cost of repairs based on the extent of the harm.
Water Removal
The water must then be completely removed from the area to prevent future harm to the property. We make use of top-notch tools like submersible pumps. We further use an industrial vacuum pump to remove the moisture. Mould and fungus won't be able to develop if moisture is removed.

Dehumidification and Drying
Drying is done to ensure keeping the site dry and moving things smoothly. It is necessary to keep the place sanitary and free of various organisms.

Cleaning and Sanitization
Once all the water has dried, we start the expert cleaning process. To achieve both dry and wet cleaning simultaneously, we ensure abrasive and immersive cleaning techniques. Our professionals will make sure that comprehensive sanitization is carried out concurrently to safeguard the health and safety of everyone who lives or works in the area.

Restoration
Your valuables will be returned as a consequence of our work. No matter how serious the issue is, we will restore your item to its original state.
Why should you choose us?
In the event of a natural disaster, we at GSB Flood Master offer the best water and flood damage restoration service in Kalgan. We cherish the fact that you can count on the experts at GSB Flood Master to aid in the emergency restoration of your homes, structures, and places of business. We are conscious of the requirement of acting quickly in such situations and the importance of responding to unanticipated disasters.

Timing is one of the most crucial factors in water and flood damage restoration when it comes to minimizing damage and starting the restoration process as soon as feasible. As a result, we guarantee an hourly response time for all of our services. You're free to have confidence in us. We put forth a lot of effort day and night to help you solve your difficulties. We appreciate your inquiries and are eager to assist you with your problems.
Get an instant quote