Water damage can be very dangerous to your home and office. Whether it is a crack or leak, swift action should be taken. When ignored or not dealt with properly, water damage can cause serious health problems. Bacteria and germs can grow in the water and spread throughout your house and on the other hand, floods can be very damaging if they occur in your home.

Heavy rainfall can cause massive destruction to the structure of your house. The best way to deal with water damage is to contact professionals immediately. At GSB Flood Master in Gosnells, we provide our customers with fast and reliable water and flood damage restoration service. Our workers are fully insured and certified, so you wonít face any kind of risk during the process.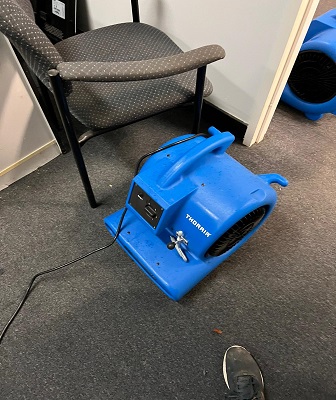 What do our professionals do to restore your property?
Our experts in Gosnells help you in restoring your property by following all the below-mentioned steps:

Inspection and assessment
We would first arrive at the damaged area and then make a full assessment of the damage that occurred. After this, we will estimate the repairs and hand them over to you. Next, we will analyse in which category your disrupted property fits. The damage is categorised into 4 classes. Class1 denotes minor repairs and class4 denotes massive changes. Based on the severity of the destruction we classify it and move to the next step.
Extraction
Next, the standing moisture is drained away and the high-powered machines help us in drawing the water out of the ground. Industry-standard submersible pump and vacuum systems are used to remove any remaining standing water.

Drying and dehumidification
After removing the standing moisture from the site, we dehumidify and blow off any moisture that may have been left behind. And for this, we use high-quality dehumidifiers and air movers. This is done so to ensure that no water remains inside the affected location and cannot get back into the structure. It also helps to eliminate any dampness that could cause further rot to reoccur.

Cleaning and sanitizing
When all the water has been sucked out, we begin with deep cleaning. We take care to clean both the wet and dry aspects of the house so that they donít get damaged. Our team ensures that no residue remains behind after cleaning, ensuring that your home stays hygienic and safe for your loved ones.

Restoration
The final step in restoring your home/office is to get it back to the condition that it was before the damage. Whether itís minor or major repairs or reconstruction, the goal should be returning your house to its original condition.
Why should you choose us?
We at GSB Flood Master can give you the best solutions in case your home needs water and flood damage restoration in Gosnells. We also provide customisable package options to our clients so that they can pick any of the packages based on their specific demands. If you live in Gosnells and require water and flood damage restoration services in Gosnells then contact us immediately. We are available 24/7 for our customers.
Call us today