Natural disasters have always been a source of difficulty in our lives. They make everyone's life miserable. Flood is one such terrible disaster. Floods have a history of devastating lives, homes, possessions, and sometimes the lives of loved ones. It happens when there are too many downpours of rain in an area because there isn't an excellent drainage system. Rainfall on dry terrain is another factor.

When too much water accumulates in places where it shouldn't, it causes water damage. Several circumstances which can contribute to water damage can cause this extra water. Knowing what to check for and the possible causes may help you guard against future floods or leakage. If you catch a leak as soon as possible, it will be easier to fix the issue and require less work from a water damage restoration business.

We at GSB Flood Master provide water and flood damage restoration services in Floreat. We consider restoring houses, workplaces, and other structures an honor. A group of IICRC-certified technicians works for our organization. We are accessible to any client questions and concerns around the clock. Our company owns trained professionals that can provide the best restoration services. We provide the finest services at the lowest prices. Please get in touch with us if you reside in Floreat for assistance with water and flood damage restoration.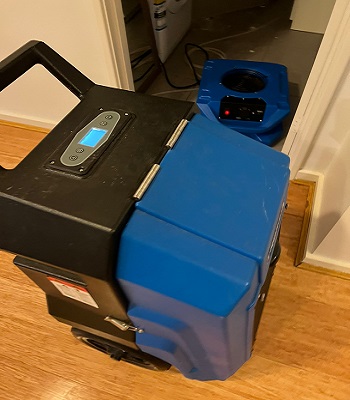 What is the process of restoration carried out by professionals at our company?

Inspection
When our crew gets there, they will assess the extent of the damage. We will also assess the amount of water that has accumulated and its effects. We unquestionably provide Floreat with the greatest restoration services. We then create a document with the cost of repairs based on the examination.
Water Removal
The water that has been collected at the location is subsequently extracted. To prevent future property damage, it is a crucial step. We make use of high-quality tools like submersible pumps. This treatment is carried out to prevent the formation of fungus and mould. Additionally, it will prevent the spread of bacteria to people.

Dehumidification and Drying
Furthermore, the ground is dehumidified and dried, leaving no trace of dirt behind. We are equipped with everything we need. The wetness is completely sucked up.

Cleaning and sanitizing
The location is cleaned up to make the restoration procedure simpler. We give our consumers the care and patience that this procedure demands. After that, the area is adequately sanitized to ensure true public health for both employees and residents. No contact with infectious microorganisms and germs is guaranteed as a result.

Restoration
The last step entails bringing your home or place of business back to its pre-damage state. Depending on the severity of the damage, restoration may need little adjustments or extensive reconstruction.
Why should you choose us?
We at GSB Flood Master offer water and flood damage restoration services in Floreat. We are Australia's leading service provider with excellent aid at low rates. Our company is aware that to restore properties, one requires top-notch tools and licensed, experienced professionals. You can unquestionably have entire faith in us, and we make every effort not to betray our clients.

Our doorstep service is available in Floreat. In our business, we provide personalized service packages. For all of your issues and questions, we keep a record of immediate replies. Our availability is round-the-clock. We look forward to supporting you when things become tough. Please do not hesitate to contact us. As a result, we promise that all of our services will be provided within one hour.
Get an instant quote