Floods are one of the frequent emergency calamities that occur in both urban and rural locations across the globe. The habitat is effective at absorbing the moisture it needs to flourish. However, heavy precipitation can lead to too-wet soil that is unable to absorb additional water or lake and river levels increasing and exceeding their banks. The most prevalent causes of water damage include broken pipes, toilet overflows, malfunctioning sewage systems, rain, and occasionally a byproduct of putting out fires. On the other side, frenzied thunderstorms typically bring flood damage in towns close to large bodies of lakes.

Water and flood damage frequently lead to even more significant issues, including the building's structure deterioration, the formation of mould, and contact with the electrical systems inside the premises if left neglected. Therefore, you must select GSB Flood Master's top-tier water damage and flood damage restoration services.

We at GSB Flood Master provide water and flood damage restoration services in Dianella. We have a track record of fixing up your harmed property after an occurrence. Members of our staff are knowledgeable in this area. Our company owns qualified professionals to support you in difficult situations. Time is one of the most crucial considerations in water and flood damage restoration when it comes to limiting the extremity and getting the restoration process started as soon as possible.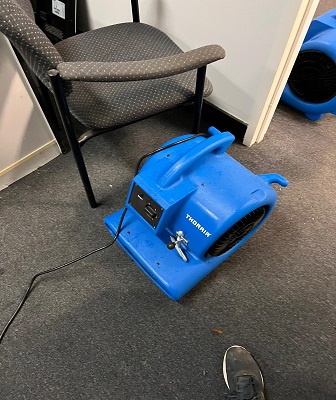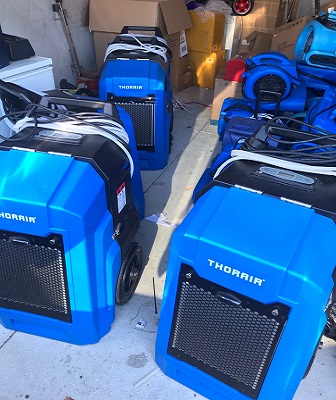 What is the procedure accomplished by skillful professionals at our company?

Inspection
When our experts go to your house, they will assess the damage degree and begin by estimating how much water is accumulated at the site. They divide the severity into four groups, ranging from minor to extensive. They will also assess the harm and give you an estimate for the cost of repairs.
Water Removal
To avoid further deterioration of the site, the next step is to remove all standing water. We would do this procedure to restrict the growth of moulds using submersible pumps and vacuums that are customary in the firm

Drying and Dehumidification
After we have removed all water from the location, we begin dehumidifying and drying the affected area. We suck out any moisture absorbed during the destruction and would otherwise be impossible to remove during the extraction procedure.

Cleaning and sanitizing
We begin professional cleaning when all the moisture has been sucked. Our team ensures abrasive as well as immersive methods to achieve dry and wet cleaning. Our expertise guarantees comprehensive sanitization simultaneously to safeguard the safety of everyone living/working nearby.

Restoration
The final stage is to return your house or workplace to its pre-damage condition. Restoration can range from basic repairs to massive rebuilding operations, depending on the severity of the damage.
Why should you choose us?
We at GSB Flood Master offer water and flood damage restoration services in Dianella. We are one of the top service companies in Australia. Our top priorities are to evaluate the harm done to your property, lessen the severity, and return your surroundings to how they were before.

You can rely on us, and we'll be pleased to work for you whenever you need us to, from wherever you are. We have professionals in our team that has received IICRC certification. We offer a timely response to all client inquiries and are accessible around the clock. Do not be reluctant to contact us. You must take advantage of our first-rate customer service. We consistently work to deliver best-in-class service to all of our clients while going above and beyond their expectations. As a result, we guarantee a one-hour response time for all our services.
Get an instant quote