Not only may flooding harm property, but it also poses health hazards, which lead to significant issues. Even if the damage is minimal, mould growth starts 24 hours after water floods different areas of your home or place of business. Even the tiniest damp environment can support mould formation. Moisture buildup destroys property because it weakens the structure of the building and presents several safety issues, including the possibility of fire from damaged electrical wires and circuits. Delay in identifying water damage makes things worse.

The sooner you start the restoration services procedure, the better since sustained water exposure destroys property. Under normal conditions, plumbing system failure and water leaks can result in water damage to homes or businesses. As soon as you notice, you must stop the source of the leak and seal off any openings that allow more moisture to enter your property. It is therefore essential to choose GSB Flood Master's industry-leading water and flood damage restoration service.

We at GSB Flood Master provide water and flood damage restoration services in Darlington. We are the leading company in Australia for providing a variety of services. Our company is over several places. We deliver over ten services right to your door. Because we have a reliable connection, our business and clients enjoy a special relationship.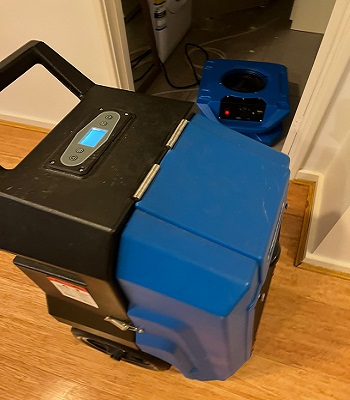 What is the procedure of restoration carried out by professionals?

Inspection
When our experts get there, they'll start by determining the extent of the water harm and its effects on your property. Classification will range from Class 1 (Minor) to Class 4 (Extensive). Our experts will pinpoint all the various impact zones and categorize them based on the degree of destruction.
Water Removal
To stop further destruction to the property, the next step is to remove all standing water. We would do this step utilizing submersible pumps and vacuums, which are common in the industry, to prevent the formation of mould.

Dehumidifying and Drying
We begin by dehumidifying and drying the affected area once we have completely removed all of the moisture from the site. By doing this, any moisture that may have been absorbed during the damage and cannot otherwise be removed during the extraction procedure is sucked out.

Cleaning and sanitizing
Once all the moisture has dried, we start the expert cleaning process. We use abrasive and immersion cleaning techniques to achieve both dry and wet cleaning simultaneously. Our professionals will make sure that comprehensive sanitization is carried out concurrently to safeguard the health and safety of everyone who lives or works in the area.

Restoration
The final stage is to get your house or place of business back to how it was before the damage. Restoration might take the form of straightforward repairs or major rebuilding initiatives, depending on the extent of the harm caused.
Why should you choose us?
We at GSB Flood Master provide water and flood damage restoration in Darlington. We offer a broad range of services in numerous Australian regions. The technicians that we own are IICRC certified. Our company is reachable 24/7. Our customer care department responds to your inquiries right away. We may customize our service packages to meet your needs.

Our first focus is to handle client concerns and provide answers to their inquiries. We have a variety of equipment for many different services. One of the most crucial factors in damage repair is time to prevent more damage and start the restoration process as soon as feasible. For client satisfaction, all our services come with a one-hour response time guarantee. If you live in Darlington, don't hesitate to contact us. We are reachable offline and online.
Request a price quote right away