You can be going through life without thinking about potential calamities. Even though you may not be able to predict whether you would be impacted by a disaster, the chances are never in your favor. Natural catastrophes like floods and tsunamis occur frequently each year, costing people their homes and other possessions. Such catastrophes might result in unthinkable destruction that can be quite expensive. There have been several occasions where people have suddenly lost everything due to an unforeseen incident.

Every living thing on this planet has a basic requirement for water. It is essential to our daily lives, whether we use it for eating, cooking, bathing, or washing clothing. However, it may be disastrous if water overflows the borders and enters our homes or workplaces. When it comes to minimizing the harm caused by floods, everyone is in a bindófrom the mess made to the costs paid. Water damage from broken pipes or leaking faucets is another issue that is now increasingly widespread. The cost of water damage is something that cannot be handled by those who lack the resources to address it quickly.

Excellent water and flood damage restoration services are offered in Cullacabardee by GSB Flood Master, a company that is aware of these circumstances. With the commitment, knowledge, expertise, and professionalism of our staff, we have been able to assist customers from all walks of life in resolving their water or flood damage issues.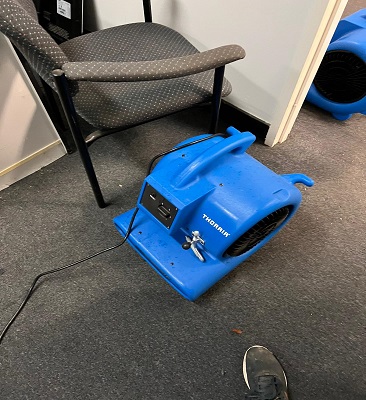 What restoration method is used by professionals at GSB Flood Master?

Inspection
When our experts get to your house, they will assess the damage's extent and begin by figuring out how much water has accumulated there. There are four different types of damage: minor, moderate, major, and extensive. They will also assess the damage and give you an estimate for the cost of repairs.
Water Removal
The following step is to completely drain each area of all water and keep it dry. Our company uses top-notch equipment, such as submersible pumps, which are common in the industry. This approach prevents the multiplication of organisms. Microorganisms that cause mould and fungus can only develop so much.

Dehumidifying and Drying
To eliminate any filth, the third procedure involves dehumidifying and completely drying the damp area. Dehumidification makes it easier for the experts who take care of your requirements to do their jobs. Drying provides all the equipment and personnel required to guarantee that your home is dried out correctly.

Cleaning and sanitizing
Superior tools are used to completely clean the home. Since cleaning requires both time and care, our team leaders put a lot of effort into your repair site. To ensure that no bacteria or germs may thrive there, the area is then sterilized. the application of renowned sanitizers. This action is frequently carried out since there is no risk to the public's health.

Restoration
The final phase in restoration is to get your house or place of business back to how it was before the damage was done. This procedure might vary according to the extent of the harm. The experts will supply the necessary tools and knowledge to restore order to your space.
Exactly why should you pick us?
In Cullacabardee, GSB Flood Master provides extraordinary water and flood damage restoration services. Since we have been in this business for more than ten years, we have mastered the art of addressing flood situations better than anybody else. People may restore their houses or places of business to their pre-disaster condition since our charges are reasonable. For all client inquiries, we are open around the clock. Please contact us without a doubt.
Request a price quote right away