You may be living your life unaware of the disasters that might arise. You might not know if you will be affected by a disaster or not, but the odds are always against you. Every year, there are many natural disasters like floods and tsunamis which cause people to lose homes and property. The damage caused by such calamities is unimaginable and can be costly. There have been many instances where people have lost everything in an instant because of an unexpected event.

Water is a basic need of every living being on this planet. It plays an integral part in our life; be it for consumption, cooking, bathing, or for washing clothes. But when water spills out of the boundaries and enters our homes or office premises, it can spell disaster. From the mess created to the expenses incurred, everyone is in a fix when it comes to mitigating the damages caused by flooding. Also, very common these days are water damages which happens due to burst pipes or leaking faucets. The damage caused by water is something that cannot be borne by those who do not have sufficient funds to deal with it on a timely basis.

GSB Flood Master understands these situations and provides exceptional water and flood damage restoration services in Canning Mills. With our team's dedication, experience, skill, and professionalism we have been able to help people from all walks of life overcome their water or flood damage troubles.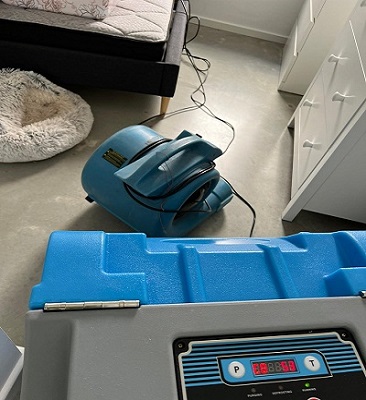 What restoration process is carried out by experts at GSB Flood Master?

Inspection
When our professionals arrive at your home, they will analyze the extent of the damage and start by determining how much water is accumulated there. Four categories of damage are present: Minor, Moderate, Major, and Extensive. Additionally, they will evaluate the damage and present you with the repair price.
Water Removal
The next step is to remove all the water from each spot and keep it dry. High-quality machinery, such as submersible pumps that are used in the sector, is used by our firm. By using this method, organism proliferation is prevented. The growth of mold and fungus microorganisms is limited.

Dehumidifying and Drying
The third stage is dehumidifying and thoroughly drying the wet spot to remove any dirt. Dehumidification facilitates the work of professionals who attend to your needs. Drying offers all the tools and staff needed to ensure that your house is dried out properly.

Cleaning and sanitization
The house is thoroughly cleaned using top-notch equipment. Our team leaders commit a lot of time and patience to your repair site since cleaning takes both. After that, the area is sterilized to make sure that no bacteria or germs may survive there. The usage of highly regarded sanitizers. Since there is no harm to the public's health, this action is often taken.

Restoration
The last step in restoration is to restore your home or office in the state as before the harm caused. Depending on how severe the harm was, this process can differ. The professionals will provide the right materials and expertise to get your place back in order.
Why should you choose us?
GSB Flood Master offers water and flood damage restoration services in Canning Mills. We have been working in this industry for more than a decade and during that time, we have managed to be the best at handling times of flood. Because our prices are affordable, people can get their homes or offices back to their original condition right after disaster strikes. We are 24/7 available for all customer queries. Do contact us without any doubt.
Get an instant quote