Damages due to water accumulation or floods may be very devastating and would need industry-level equipment to eradicate them completely. It would be important to ensure that no amount of moisture is retained back, for which special equipment like dehumidifiers or air movers may be needed. We at GSB Flood Master provide reliable services for water and flood damage restoration in Armadale.
These damages can result from any incidents like burst pipes, overflowing sinks, damaged appliances, leaking roofs, etc. Floods, continuous rains, and thunderstorms can also result in these incidents. The water accumulated due to these incidents needs to be eradicated as soon as possible, without letting them to stand for long. Our expert professionals ensure that you receive appropriate service in this regard.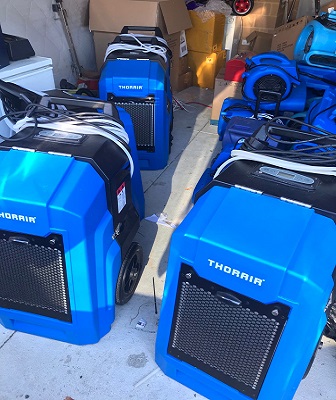 What Precautionary Measures Should You Take During Water Or Flood Damage?
See, when there is any kind of water or flood damage, then the first thing to do is to take some preventive measures such as:
If it is possible to stop the source, then first and foremost, fix that. In case of any help, just give us a call on our emergency helpline.
Switch off all electrical devices and appliances in the wet areas and, if possible, remove them from there.
Raise the curtains higher and ensure that they do not linger in the damp area.
Discard any medicine or cosmetic that has become moist.
Keep the important documents in the freezer to avoid any mildew growth in them.
Adjust the inside temperature opposite to the outside temperature.
If the damages are a result of a sewage spill, then stay away from it and let our professionals handle them safely and efficiently.
Contact Us for Any Information
When To Get Help From Us?
The moment you see your property is impacted by water accumulation or if you notice some spills here and there, you should at once seek our help. If there are any sewage spills or if there is a pipe leakage or pipe burst, then we will be there to help you. In the case of guttering and drainage services, our expert professionals will provide efficient service. Overflowing of sinks or toilets may also result in these damages, and you may immediately contact us in such scenarios. Floodwater can be very damaging, so if your property has encountered any such instances of floods, then you may seek our assistance in restoring the property.

We are also there for all your other cleaning and restoration needs. All you need to get our help is to just give us a call, and our expert technicians in Armadale will be at your service.
How Do We Provide Water And Flood Damage Restoration In Armadale?
Our technicians are exceptionally skilled and trained to provide efficient services for flood damage restoration in Armadale:
Our team reaches the affected area as soon as possible after receiving a call, and then they would inspect the place to find out the amount of damage caused and to determine the impact that has been made. This helps in knowing the severity of problems and categorising them accordingly, and ensuring opting for the right measure in restoring the property.
There are many places that get affected by such damages but are not visible. Our professionals have an eye for detail and thus identify and detect all such locations which are impacted by these damages, mark them and categorise them accordingly.
The area that has been impacted will be containing standing water which is to be removed as quickly as possible. For this purpose, our experts use professional equipment like submersible pumps and industry-grade vacuum cleaners.
Even after the extraction of water, there is a certain amount of moisture that gets absorbed by surfaces. It is crucial to remove them as well to prevent any further impact and mould growth. For this purpose, we dehumidify the entire impacted area and use top-class instruments like air movers and dehumidifiers to eradicate any amount of moisture left behind and prevent mould formation or any more damage.
Then the place needs to be cleaned as the moisture may contain contaminants, for which our expert technicians use abrasive and immersive cleaning side by side. This enables both dry and wet cleaning, respectively.
Since this place ay gets impacted by microbial growth and bacteria, therefore, the affected place is also sanitised adequately for the health and safety of the people living or working there.
Once all these processes are conducted successfully, then the area is restored. Our expert technicians will restore the site to its pre-damaged state. This may need some minor repairs or some extensive rebuilding projects as per the classified level of damage.
Why Choose Us?
When the market is already filled with so many service providers, then you must be thinking about why you chose us and what is so special about us. Well, my friend, we will give you an ample number of reasons to choose us for your cleaning needs:
Our professionals understand the emergency of the situation and thus provide prompt response and swift action.
We value transparency between our customers and us, and therefore we have no hidden charges or uncomfortable surprises.
Since experience leads you to perfection, therefore you may rely on us as our technicians are experienced and consistently follow a systematic approach to all their work.
For us, our customers are the foremost priority, and thus, our professionals are customer-friendly and well-behaved.
We care for your safety and thus have all our professionals adequately vetted and backgrounds correctly checked.
Quality is our biggest asset, and that is why we use high-quality products and advanced equipment for all our services.
Though we never wish for any mishaps, all our professionals are fully insured.
Since every house and office has some privacy, our professionals respect the privacy and confidentiality of all places they work.
Therefore, we at GSB Flood Master can provide you with absolutely reliable services for water and flood damage restoration in Armadale at a reasonable price. So for any cleaning or restoration requirement, you may feel free to call us anytime.