Efficacious services for Flood & Water Damage Restoration in Morley
Floods are the most frequent type of natural disaster, and Morley has a moderate risk of flooding, which means flooding is likely to impact day-to-day life within the community.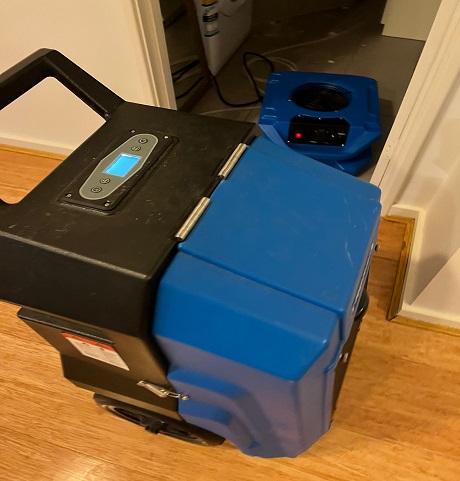 When to Look for the Restoration of Water and Flood Damage?
When water enters a house, anything the water touches needs to be replaced immediately, so thatís when the restoration is required. But why worry when the GSB master team is there for you if you have recently been a victim of flooding? Then quickly give us a call, and our team will immediately reach your location.

Now the question arises: How GSB flood master performs restoration???

There are several steps that the GSB flood master takes in the aftermath of a flood to rejuvenate things for you:


Inspection - Just give us a call, and our team will immediately reach the affected site and inspect the amount of the destruction caused by the disaster.There are four levels, from class 1 (minor damage) all the way to class 4 (extensive damage). Our team will also note down your places of impact and then classify them according to the levels of destruction.
Water Extraction - The next process is to evacuate the standing water to prevent further degradation of the property. For this process, our top-notch professionals use the most advanced equipment like submersible pumps and vacuums to avert mould growth.
Dehumidifying - Now here, our process does not stop. our next step is to dehumidify the property to ensure that no unnecessary water remains. If left untreated,things could get worse including a build-up of mould growth, and this process is done by using dehumidifiers.
Cleaning - After taking out the standing water and dehumidifying it, our professionals get indulged in the process of cleaning; both abrasive and immersive cleaning takes place. Our professionals take care of the health and safety of the people working in the vicinity. Apart from this, they also perform a deep sanitization of the place.
Restoration - And here comes our final process restoring things back to their original state as they were before the destruction occurred is definitely not easy, but GSB flood master makes it very easy for you. Our customer-focused professionals will assess the residential water damage to your property, then depending on the amount of damage we perform this step like simple repair is done in the case of petty damage, but if the things have damaged on a large scale, then extensive rebuilding of projects is required.
The Cost of Flood and Water Damage Restoration in Morley
These inevitable events cause a huge loss of human life and their belongings.. We understand your pain because of the loss you suffered, and taking this into account, and we provide our services at a very reasonable price. We sympathise with your problem and keep our flood damage restoration costs in Morley relatively low.
Why Should You Opt for GSB Flood Master For Water and flood Damage and restoration?
We have IICRC-certified technicians, and our 24/7 services are second to none. We have a wide range of equipment for particular jobs. Our utmost goal is to rebuild your life back to normal as soon as possible.such catastrophe , if ignored, can lead to even more serious problems, such as deterioration of building structures, mould growth, and so on. Hence, it becomes imperative for you to opt for industry-standard and reliable flood and water damage restoration from GSB Flood Master.
Book Our Services
The restoration begins with a phone call. When you are dealing with your damage, immediate action is crucial. So give us a call and avail our services to the fullest