Flood restoration is the process of taking out the water, decontaminating the property and making it safe for the repairs. GSB Flood Master provides you with cost-effective services which can be accessed easily. When the flood enters your home, and you look for specialised people, that's when the GSB Flood Master knocks on your door. We provide absolutely efficient and excellent services for water and flood damage restoration in Cockburn.

Once the flood enters the home, anything that comes in contact with the flood must be replaced immediately and repaired. Any bit of delay would just increase the amount of harm caused. Now let's see how specialists perform this recovery process.
Book Our Services And Obtain A Quote Immediately!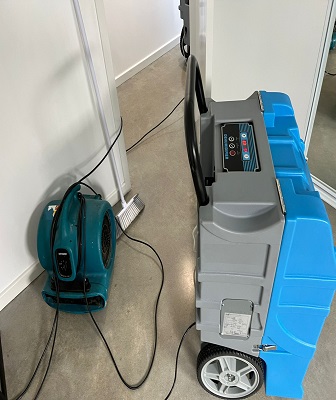 When Should You Seek Reclamation Of Water And Flood Damage?
The process begins with assessing the volume of water damage and inspecting the affected site. Then we classify the damage from minor damages to extensive damages. After that, we identify all the impacted zones and then classify them on the levels of damage. The process that follows is to remove the accumulated water to avoid further degradation of the properties. Our highly trained technicians use top-class equipment such as submersible pumps and vacuum cleaners to prevent mould growth during this process. It doesn't stop here as after removing the liquid from the surface, the next step is to take out the water from the impacted site. Then we start with the dehumidifying process that is done to suck out the water which got absorbed at the time of damage. We make sure there is no excess water left. If left untreated, it can lead to further damage, such as mould growth and this process is done using a dehumidifier. After all the water has been dried out, we start with professional cleaning. We indulge in both wet and dry cleaning. We also ensure the deep sanitisation of the place just to ensure the health and safety of the people. And then, we move on to restoring things to their original state as they used to be. Restoring the destruction isn't nearly as easy as pie, but we keep your faith and happiness in mind and make your task easier. Our customer-oriented professionals will evaluate the residential contamination impacting your property as if it is minor we will opt for a simple repair. Major reconstruction projects are required if destruction has occurred on a large scale.
Cost Of Restoring Flooding And Water Damage At Cockburn
These uncalled events cause a considerable loss of human life and their belongings. We understand your plight and, keeping this in mind, we provide our services at a very reasonable price. We sympathise with your problem and keep our flood damage restoration costs in Cockburn comparatively low.
What Makes You Think You Should Pick Us?
When you choose GSB Flood Master for this critical job, you can rest assured that you will get the best flood services in Cockburn. The aim is to ensure that your experience with us is as seamless as possible.

If you want to get out of this problem just quickly call us and book our services for water and flood damage restoration in Cockburn. We are 24/7 available for you. Your safety is our first priority, and our first and foremost aim is to check the damage caused to your property, try to minimise its extent, and restore your property to its original state.
So Why Wait? Call Us Now!