The world has justified several natural calamities in history but the flood has proven the most destructive one. It is an outcome of massive rainfall from the reservoirs or the downpours of rain in the region which lack a proper drainage system. Water accumulates and causes damage to the surrounding. Global warming is also a factor that causes floods. It destructs the environment as well as humans. There are numerous negative impacts. It is highly ruinous.

Water damage occurs due to bursting of pipes, leaking, and plumbing issues. With the rise in sea levels, severe weather events are witnessed around the world. People whole reside near lakes, seas, and streams are more vulnerable to the impact of the flood. It is also defined as the leveling up of water that overflows onto land which is withered.

Our company, GSB Flood Master offers the best aid in water and flood damage restoration in Ellenbrook. We are experts in restoring your homes, offices, residence, buildings, etc. we restore them so that you can work peacefully and lead a peaceful life ahead. We have the best technology and high-quality equipment to treat the damage perfectly. We are 24/7 open to all customer queries and problems. We hire only certified experts in Ellenbrook to fulfill their job efficiently.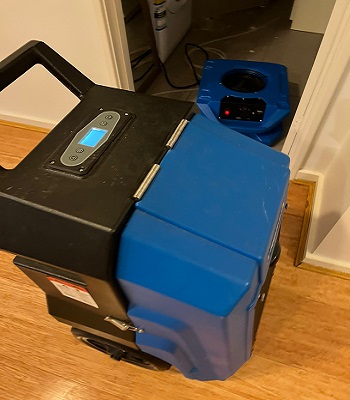 What is the procedure accomplished by skillful professionals at GSB Flood Master?
Our team will arrive at your site damage site and analyze the severity of the damage. we will inspect the volume of water accumulated at the site and how much harm it has done. In no doubt, we will offer the best services at your doorstep. We then prepare a sheet with the convenient cost of repairs.
Our professionals will then compare the quantity of water damage. they will then classify the water damage into four classes which include; Minor, Moderate, Major, and extensive. It is named Class I to Class IV.
The next is to extract the moisture content from every corner of the site. For this purpose, our executive uses an industry-based submersible pump and vacuum system to suck out any drop of moisture left.
After sucking out all the water from the residence, dehumidification, and drying take place. Drying begins in the impacted zone. Drying restricts the growth of any unwanted organisms. Humidity is removed.
As soon as the ground has been dried off completely, our team starts with professional cleaning. This cleaning includes immersive as well as abrasive. We simultaneously ensure wet and dry cleaning. We assure complete safety through our process of Sanitization. Sanitizing is a process to ensure public health. This procedure ensures no contact with germs and bacteria and we are safe and healthy.
Finally, the last step appears. This step comprises restoring your home/office/building to the state as which it was. This step makes us the happiest as put a big smile on our customerís faces. Depending upon the severity of the damage, we submit the sheet of cost of repairs to our consumers.
Why should you choose us?
GSB Flood Master has been offering a vast variety of services for years. We offer water and flood damage restoration in Ellenbrook. Apart from it, we do offer many more services. We completely understand the pain of the loss of beloved properties. We as the finest company ensure you restore your property in the best state. Our emergency water removal service in Ellenbrook ensures a speedy response. we also provide 24/7 open service to all your problems. We are the leading company in Australia. We hope that you contact us with no hesitation.
Get an instant quote