Floods whether minor or major have a devastating impact on humans. Whether rich or poor, everyone undergoes the destruction of natural calamities. One such calamity is the Flood. It is a natural disaster that is caused by the overabundance of downpours. Regions having improper drainage systems are attacked by it. Recent cases of dysentery, pneumonic plague, high fever, etc. have been observed due to the outbreak.

Many countries across the globe suffer from flood and water damage every year. Moisture buildup and malfunctioning of household appliances are causes of water damage. It takes several months to become normal after a calamity. Many consequences lead to severe damage. At the worst times of disasters, it is sensible to call up experienced professionals to help you restore your properties as they were in the first.

When in doubt, call an expert water and flood damage restoration company like the GSB Flood Master which offers water and flood damage restoration in Darling Downs. We are reputed for restoring your properties that are in a bad condition after the happening of it. We have expertise in this field. We hire only professional fighters in Darling Downs to help you in extreme conditions. We are 24/7 unbolted to all the services you need. GSB Flood Master at your service in Darling Downs. We offer the best services in the town.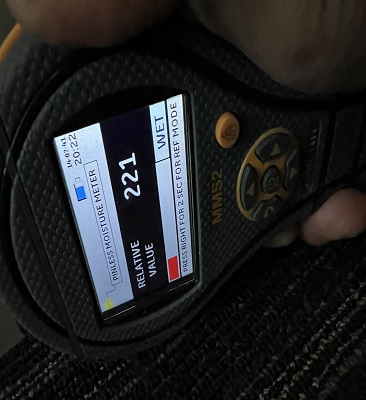 What is the procedure accomplished by skillful professionals at GSB Flood Master?
Examination- Our experts will arrive at your residence to examine the severity of the damage and will begin by assessing the capacity of water stored at your site. The damage comprises four classes; Minor, Moderate, Major, and Extensive. Further, they will assess the damage and submit you the cost of repairs.
Water Removal- The second step is to extract the water from every site and keep it moisture free. Our company uses high-standard equipment such as industry-standard submersible pumps. This procedure avoids any growth of organisms. Mold formation and fungal bacteria are restricted.
Drying- The third step is drying the moisture site very peacefully so that no dirt remains. Dehumidification helps the experts to work and help with your every need. Restoration has all the necessary equipment and personnel to make sure your home is dried correctly
Cleaning- The residence is then cleaned with top-quality equipment steady. Cleaning requires a lot of patience and attention which our team leaders devote to your restoration site.
Sanitization- The site is then sanitized so that there is no space for germs and bacteria. Highly certified sanitizers are used. This step is usually done as there is no negative impact on public health.
Restoring- Last but not least, restoration takes action. We restore your belongings to the same condition as it was in the back. Restoring depends upon the extremity of the damage. We then submit you the cost of repairs.
Why should you choose GSB Flood Master?
You should choose us because we are easy to work with and we focus on results. Every individual, whether it be a human or an animal, needs help in their time of grief. GSB Flood Master is always on its toes in Darling Downs to provide water and flood damage restoration in Darling Downs.

We justify that whenever you need assistance in restoring your properties, you need high-quality professionals to deal with extreme natural calamities. You can put complete faith in us and we are honored to work for you anytime, anywhere. We are 24/7 open to all customer queries and we assure you of a speedy response. Do not hesitate to approach us. You must gain our great customer service.
Get an instant quote