Water damage can occur from several sources. From a plumbing issue to a leaking roof, water damage to your home can cause serious problems if not properly treated. A quick call to our professionals at GSB Flood Master in Darch provides you with effective water and flood damage restoration services and can help you restore your home quickly and safely.

We come to your location right away so we can begin assessing the destruction and getting the job done fast. Our technicians will work diligently to make sure your home is restored quickly and without causing further harm to your property.

Flooding is one of the most common and potentially damaging natural disasters. It often destroys everything it touches; it also leaves behind a trail of devastation that can take months to clean up. Thatís why itís so important for homeowners and businesses in Darch to contact GSB Flood Master as soon as possible after flood damage occurs.

And fortunately for those living in Darch, we provide fast response times. With our team of experts, we can quickly assess the damage and develop a restoration plan. Our professionals leave nothing untouched. When the work is complete, the team will clean up the area and remove any debris found on the floors.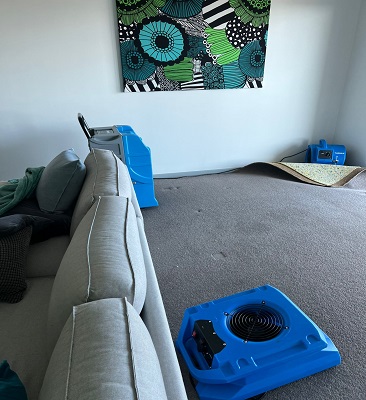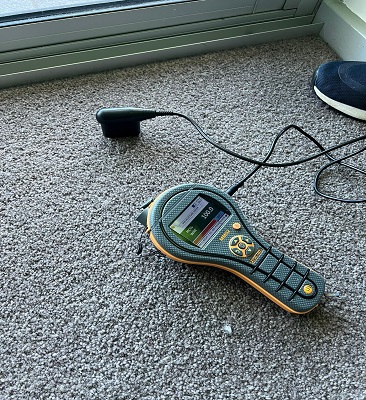 How do we help you in restoring your property?
Our well-trained professionals at GSB Flood Master follow certain steps to restore your property and while performing the steps they make sure that they donít damage any of your valuable items. The steps they follow for water and flood damage restoration are as follows:

Inspection
Our experienced professionals will first assess the situation and the damage caused by the overflow of water. After that, we will determine the level of damage and give you an estimate of how much it could cost to repair the damage. Once we complete our assessment, we will inform you about the estimated value of repairs.
Moisture extraction
After the initial assessment, we will then proceed with extracting the standing moisture. We will use the best-quality equipment like submersible pumps to remove all standing moisture.

Dehumidification
The removal of the moisture is critical because if you attempt to eliminate the moisture by yourself, then you'll end up creating even more moisture inside your home. So, it is wiser to call us at GSB Flood Master our professionals after removing the water, begin with de-humidification and drying of your impacted area. This ensures that there is nothing left that can worsen the condition and create further issues later on. We also ensure that once we've done our job, there is not an ounce of moisture anywhere inside your home.

Cleaning and sanitizing
After all the water is dried out, we start with proficient cleaning. We undertake both abrasive and immersive cleaning to make sure that dry and wet cleaning takes place simultaneously. Our experts would guarantee deep-sanitization simultaneously to ensure the wellness of each of those living/working nearby.

Restoration
The final step is restoring the site. This involves cleansing the area and removing any mess. Then the area is restored to its original condition, as much as possible. Some areas require small fixes or extensive changes to get back to the previous state.
Why choose us?
GSB Flood Master is a top-class company offering effective water and flood damage restoration services in Darch. Just like every homeowner who experiences flooding, we understand how important prompt action is when it comes to restoring your home. Our team at Darch works hard to get homeowners back into their homes as quickly as possible. In addition, we provide 24/7 support for those who may require assistance with the repair process.