Has a pipe burst led to water leaking into your home? Have you returned home after a vacation only to find flooding inside your property? A recent heavy rainfall caused flooding in your basement? Regardless of the reason behind the flooding, any time you are experiencing flooding on your property, it can be quite damaging. Water can cause significant damage to your belongings and electronics and if left unchecked it could lead to mould growth. We at GSB Flood Master in Coolbinia can help you out. We know what needs to be done to get rid of the water and dry out your home. Our goal is to make sure that we donít just restore your property back to how we found it but that you receive the best possible results for water and flood damage restoration in Coolbinia. When you contact us, you can expect a quick response because we understand that you are busy and just want things to go back to normal again. Our professionals work hard to ensure that your home is safe and dry and that your property is restored to pre-flood conditions so you can move forward with your life.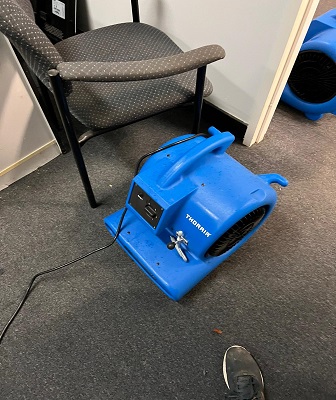 What services do you get from us for water and flood damage restoration?
We provide quick and effective water and flood damage restoration services in Coolbinia. Let us have a look at the services mentioned below:
Inspection - We inspect the area where the damage has occurred, and analyse how much work needs to be done to restore the structure.
Water extraction - After the analysis, we take out all the gathered water from the property, and for this our best-to-none professionals use high-quality submersible pumps and vacuum cleaners. Using these machines our professionals can perform the task quickly.
Dehumidification - Next, our professionals start with dehumidifying the area. This is done to ensure that all the standing moisture from the impacted place has been sucked out completely.
Cleaning and sanitizing - After the surface is clean, we move into the next step which involves cleaning the area. This process is done so that all the moisture can be removed and prevent any possible water damage. Next comes immersion cleaning where all the remaining dirt is removed from the surfaces. Finally, the whole space gets disinfected ensuring that no germs are left behind.
Deodorization - After killing the germs and disinfecting the place, we spray deodorizers to get rid of fusty smells from the place and make your environment fresh and pleasant.
Restoration - And here we move onwards to the final step where we fully restore your property. This involves minor or major repairs.
Why should you hire us?
The following points tell you why you should choose GSB Flood Master for your water and flood damage restoration needs:
Our team is made up of highly qualified and skilled professionals who provide quality services to the residents of Coolbinia. Our employees are experienced and knowledgeable about the latest technology in the field. They are also fully insured to ensure your safety and security.
Before starting any project, we provide full details of the cost, so that our clients can make an informed choice.
We donít hide anything from our customers. We follow full transparency. Thus, our customers won't find anything hidden from us.