A flood is a common disaster that occurs frequently. It is very hard to predict where the it might occur. It can cause extensive damage. Therefore, carpets are the main victims of it. The flood contaminates the fibers of the carpet. It also deposits all the contaminants inside the fibers. Hence, the flood damages the carpet badly. People who live near the river often face such problems.

They must hire our professional water and flood damage restoration services in Connolly. Itís an undeniable reality that flood damage occurs everywhere in the world and the aftermath of such a natural disaster can prove to be devastating.

With the help of our dedicated team of professionals in Connolly, we can assist you with the restoration process so that you can start recovering your home as soon as possible. We understand how frustrating it can be to wait for a solution to come forward and with the assistance of our highly experienced staff and tools we promise you to reinstate your property to its pre-flood condition.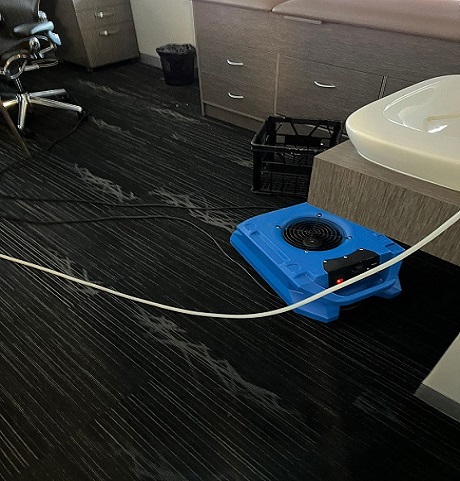 What do we do to restore your property?
The services we offer to our customers of Connolly for water and flood damage restoration are mentioned below:
Initial assessment - When we get a phone call, we first go to the site and check out the situation. We try to figure out what happened, and how much damage was done. This will help us know what needs to be done, and we can take the appropriate measures to fix things.
Classification - The type of water damage to your home can range between class 1 and class 4 depending on how extensive the destruction is. Class 1 indicates a small amount of water entering through a small crack or leaky pipe which may not require immediate attention. On the other hand, class 4 represents a large area of overflowing water or major burst pipe causing serious structural damage. We will assess your situation based on these classes and provide you with an estimate for restoring your disrupted property.
Water extraction - The most critical step in fixing these damages is to get rid of the extra water. We utilize top-quality equipment like submersible pumps so we can obtain much better and faster outcomes. Keep in mind that cleaning up such excessive water with a common vacuum cleaner won't work effectively and might even harm the appliance itself.
Dehumidification - We need to make sure that no moisture is left behind on areas where people sit or stand. So, after cleaning, we must remove any moisture from the surface. Then, we must dry those areas thoroughly using a dehumidifying machine and air movers. That way, no moisture would remain anywhere and the place could stay clean and hygienic.
Sanitization - our experts after the above process also sterilize the area for the safety of the people living or staying there.
Restoration - Once all of this has been completed, our expert technicians will determine what kind of repair work needs to be conducted. Depending on how much destruction occurred, we can conduct some minor repairs or major rebuilding projects.
Why GSB Flood Master is the perfect choice for water and flood damage restoration?
Here we provide you with all the viable reasons to choose us.
We have employed highly qualified experts who are police-verified and skilled in handling various types of cases.
We offer 24/7 customer support, which is very responsive and has a quick turnaround time.
We at GSB Flood Master offer superior services for water and flood damage restoration in Connolly at an affordable price.