Water damage is a terrifying occurrence that has the potential to be quite destructive, necessitating immediate action to prevent further damage to the property. While it is theoretically possible to clean the area on your own, the results won't be as effective and rapid. If the region is not dried properly, it will result in even more harm. As a result, it is crucial to provide an appropriate arrangement, and it should be handled carefully. To help with this, we at GSB Flood Master provide water and flood damage restoration services that are efficient and effective in Champion Lakes.

You should immediately contact our services if you just had river/rain flooding and you reside close to a major body of water, or if your business space is situated close to a water body. The same is true if your house or place of business floods as a result of water line problems or sewage backups. It is important to keep in mind that time is important in these situations since water and flood damage frequently results in much worse issues if left ignored.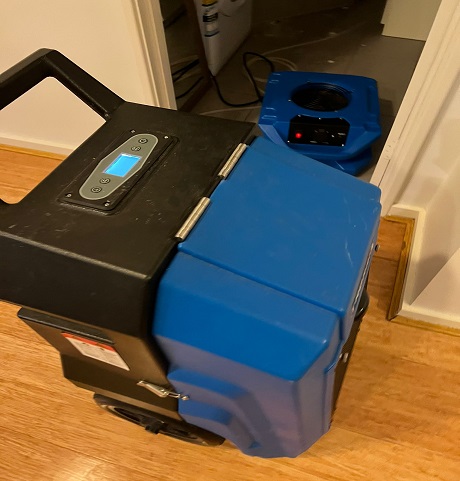 What is the process of Restoration carried out by professionals at GSB Flood Master?
Our staff shows up at your door to evaluate and analyze the situation. The extent of the damage done to the site is taken into account when conducting this survey. The extent of the harm is estimated by professionals.
After that, our staff examines the amount of water that has gathered there and the percentage of moisture absorbed. This is done to prepare the analysis and compute the volume.
Following that, our experts, group the extremities into four categories, ranging from minor to extensive.
A document is created for the cost of repairs based on the extent of the damage done to the site, per the survey that was done.
In addition, our experts will identify the red impact zones and classify them based on the damage they create.
We also make sure that any standing water on the property must be removed. To ensure that no mould grows, we suction the moisture away using high-quality industrial pumps.
We make efforts to ensure the dehumidifying and drying process once the moisture has been absorbed. This phase entails drying the ground completely, including all corners.
Cleaning is done simultaneously in wet and dry conditions. The goal is to guarantee the employee's and people's total safety.
Sanitation is done to prevent contact with germs and bacteria. There is scientific evidence for sanitizers.
Restoration action is finally carried out. Your property is restored by us. We assess the cost of repairs based on how long it takes to restore anything. After that, we provide the customers with the sheet.
Why should you choose us?
We at GSB Flood Master provide water and flood damage restoration in Champion Lakes. Our team of experts is IICRC-insured, so they are well-trained and skilled at handling any cleaning requirements. The company's professionals have had their backgrounds thoroughly investigated and certified by the police. Our top priorities are to evaluate the damage to your property, reduce its severity, and restore your surroundings to their pre-affected form. Therefore, we guarantee a one-hour response time for all of our services.

Our mission is to be Australia's top provider of emergency water and flood damage restoration services. Our ongoing goal is to consistently deliver best-in-class service to all of our clients while going above and beyond their expectations. As a result, we guarantee a one-hour response time for all of our services.
Get an instant quote