Water damages due to floods are really destructive and are pretty hard to repair. However, you no longer have to worry about such issues as we at GSB Flood Master provide you with fast and reliable water and flood damage restoration services in Carmel that are easy to avail. We understand how important your home is to you and hence, we strive our best to make sure that it gets restored to its pre-flood condition.

These kinds of damages can result from any number of things like broken pipes, sewage clogged drains, overflowing sinks, toilets, etc. Floods, heavy rains, thunderstorms, and overflowed seas and rivers are natural disasters that cause such damage in Carmel. They can also affect buildings, homes, and businesses. So, we at GSB Flood Master provide effective and quick services of water and flood damage restoration in Carmel. They can also affect buildings, homes, and businesses.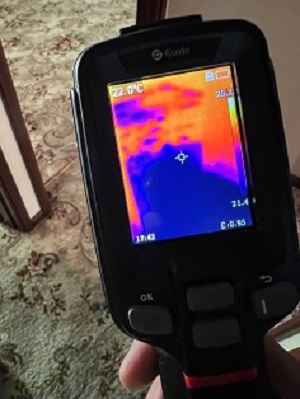 What actions are taken by our professionals to restore your property?
Following actions are taken by our professionals to ensure efficient restoration of your property:
We examine the area for any kind of damage and then analyse the extent of repair and restoration that must be performed according to the type of damage.
The standing water is extremely dangerous. For this reason, we must remove the water as soon as possible, and for this, we will be employing high-tech equipment like underwater vacuums and high-powered submersible pumps.
Any amount of moisture remaining can lead to serious harm and so we remove the wet areas with professional machinery such as air movers, dehumidifiers, and drying equipment.
We detect and remove mould that has been formed.
After this, the entire area was cleaned using abrasive and immersion techniques simultaneously for both wet and dry cleaning.
The area may get contaminated due to contaminants, bacteria, and microbial growth and thus, it needs to be cleaned thoroughly and disinfected completely. We spray sanitizers and disinfectants throughout the whole area to make sure no germs remain.
After the place is cleaned, we'll check out any damages that may require minor fixes or major work.
Why should you trust us for water and flood damage restoration?
Our company strives to ensure complete transparency and we therefore, assure our customers that they will not find any hidden charges or unexpected costs from our end. We also provide detailed information about the cost involved before starting work on your project so that you can make an informed decision.
Our technicians' experience includes IICRC certification and they've been working professionally for quite a few years. We're committed to providing high-quality service and we take great pride in our work.
Our products and services are of excellent quality, and our state-of-the-art equipment provides us with an edge over competitors.
Our products are of exceptional quality, and our equipment is of leading-edge technology and industry-grade.
Keeping your safety in mind we hire professionals only when they are verified and insured.
We aim to provide quality service, so we only hire people who can behave courteously.
We ensure that your work environment remains clean and clutter-free throughout.
We at GSB flood master understand the struggle of the people facing difficult situations. We have been providing efficient water damage repair services to the residents of Carmel for many years, and thus, understand their stress and cleaning needs. Our team of experts is equipped with modern tools and techniques so that they can effectively clean your damaged property without causing further damage. Thus, if you are faced with any such situation, please give us a call today and we will be happy to assist you.

Contact us today