Water and flood damage can hit in the form of natural disasters like cyclones, cloud bursts, hurricanes, heavy rainfall, or as an effect of human activities like broken water pipes, leakage of a bathroom, drainage systems, sewers, and many more. Damage to your home or office affects your life and business.

When you are handling water and flood damage situations. You must take it seriously and effective and immediate action is necessary. GSB Flood Master provides the best water and flood damage restoration services in Brabham. We protect, secure, and take care of your assets from further demolition and restore your property to its original condition.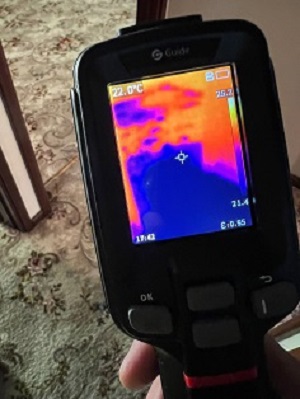 How The Process Of Water And Flood Damage Restoration Is Done By GSB Flood Master?
Our professionals come up with an effective and efficient process for water and flood damage restoration with their well-trained experts and wide range of automated tools.
The process beings with an inspection of your property where destruction has taken place, then our professionals make a record of each destruction that occurred to your property and then categorize them ranging from minor damage to extensive damage. Then our professionals start their work according to it.
The next step is to extract water immediately from your property to stay away from further harm, our professionals use highly automated submersible pumps and vacuum to suck all the water and to prevent the formation of bacteria and mould.
After extraction of water our professionals proceed towards drying off your property to stop more distance to your property or prized possessions, for this our experts use highly industrialized dehumidifiers to pull out all the left out moisture.
Now our professionals begin with cleaning and sanitizing your home or office because your comfort is our topmost priority, our experts cleans your home or office and your valuables with both dry and wet cleaning which is followed by sanitization to prevent and kill all the disease causes germs and viruses.
Our last step is the restoration of your property and valuables. Our professionals try to rebuild all the harm that occurred to your home or office and to your prized possessions, to make your property a place to live or work as it was before the destruction occurred.
These were some of the stages in which you get back your property as it was before the destruction.
Why Choose Us?
GSB Flood Master is a famous company that is known for its productive and systematic services with 24/7, 365 days availability, also with quick response. Our company owns well-skilled, well-trained, well-behaved professionals who can understand and handle all your situations and can fulfill all your requirements in your hard times. Our professionals use a wide range of highly industrialized equipment like submersible pumps, vacuums, and dehumidifiers to restore your property effectively and efficiently Brabham. So If you are in dealing with any kind of flood or water damage then do contact GSB Flood Master for the best quality of water and flood damage restoration services in Brabham.
Reach out to us immediately