There are many types of natural disasters, but floods are the most common. They destroy houses and buildings also contaminate drinking water and lead to harmful diseases, on the other hand, the water- we need to live, but it can also bring destruction and can damage your house by ruptured pipelines, bathroom leakage, and overflow of sewers. Whenever flooding takes place, there is the possibility of hardship and extensive damage to people, property, and living conditions it takes a lot of time to recover thatís why we at GSB Flood Master provide you the best services in your hard times within minutes. Our professionals give you the best facilities in Bertram.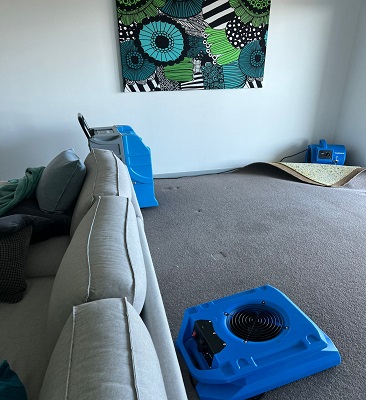 We At GSB Flood Master Work For Your Convince In These Course Of Action:
Firstly, our professionals instantly inspect your property and assort the destruction in four categories starting from minor to extensive, and then quickly start their process.
Then removal of moisture takes place with the help of highly industrialized equipment like deep submersible pumps and vacuum systems.
Now itís time to dehumidify the place and for this our professionals at GSB Flood Master use the highest quality dehumidifiers which arenít your ordinary house fans, depending on the size and scope of your moisture damage restoration. Our Specialist makes sure that the dehumidifier stays running on your property until the humidity had reached an acceptable level.
Maintaining a dry environment is essential so a proper analysis is done to classify the extent of the damage to the carpet, floor, and valuables in preventing bacteria, mould, and fungus, we successfully eliminate water and protect your valuables from the accumulated moisture.
We at GSB Flood Master bring you clean-up facilities too which include dry and wet cleaning of your property and then our professionals perform deep sanitization of your house or office at the same time.
The final stage is to restore your property as it was before the damage occurred. Restoration of the place depends on the severity of the damage that occurred and is restored according to it. Our professionals with the help of the most advanced technology equipment also help in the restoration of your water-damaged flooring.
How We Are Unlike From Others?
We at GSB Flood Master have years of experience in inspection services, modernization, and establishment for water and surge damage restoration which is taken up by our IICRC- certified technicians who work for you 24/7, 365 days a year on customisable services to suit your requirements with a large range of high industrial quality machinery with instantaneous response. Also, we at GSB Flood Master provide effective services for water and flood damage restoration. Our professionals specialise in all services ranging from water damage, moisture extraction, carpet and underlay drying, sewage clean-up, equipment rental, deodorising and disinfection, insurance assessment reports, to flood under elevators and escalators services. We at GSB Flood Master are the leading service provider for water and Flood damage restoration in Bertram. So, book your appointment with us and make your life easier during your hard time.
Contract us today and get a price quote.