Flooding is caused by the inadequate capacity within the banks of the rivers to contain the high flows brought down from the upper catchment area due to heavy rains, snow melting, or because of the drainage system.

The frequency of natural disasters has been increasing over the years, resulting in loss of life, property destruction to the environment, by accident or negligence which results in substantial damage if, rural areas are hit by then crops are destroyed which can cause food shortage too.

Floods and water damage are sudden. If your home or office is affected by water and flood damage. You need to contact us at GSB Flood Master immediately to stop the layout of the water and put back the damage. Our professionals are well trained in repairing and restoring water and flood damage caused at your house or office in Beeliar.

Water damage is generally caused by ruptured pipelines, leakage of the bathroom, pipe bursts, and overflow of sewers. When such events get enormous, itís likely to get you back in the usual condition in a short time depending on the severity of the destruction, and the things are restored according to it. If water and flood cause crucial damage to your house or office so allow to our professionals to help you out in water restoration with are services. We are available 24/7 for you, with our expert technicians and services to make sure proper restoration takes place.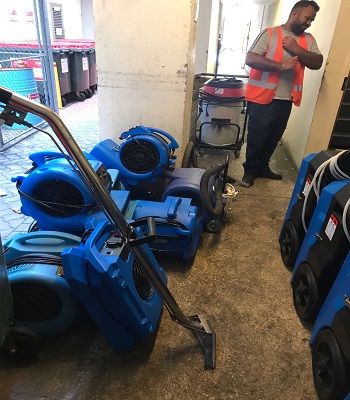 How do our professionals restore your property?
Our first process is Inspection. In this process, our experts reach your place and understand the condition and the severity of harm to your home or office and categorise it into four- levels minor to extensive. Then start their work accordingly.
Our Next process is Water extraction & repair in this our professionals carefully remove all excess water and revive the concerned areas. Our experts use high-capacity dehumidifiers and a vacuum system and remove as much moisture as possible.
After removing all moisture our professionalís main aim is to dry your house or office quickly and thoroughly to avoid mould and other issues. Our professionals ensure good hygiene during the clean-up process. They sanitized your house or office. As part of our restoration services, we also immaculate the carpets, tiles, grout, and ceiling, covering every corner of your house or office. We want to ensure your satisfaction.
Itís time to give a final touch to your home or office. After all the processes we restore your home or office to good order and get you back to pre-loss condition depending on the severity of the destruction. In restoration, we provide simple repair or extensive building projects.
Why Choose Us?
We at GSB Flood Master provide the best water and Flood damage restoration services. Our company is the most trusted name in the water and damage restoration industry. We restore the damage from water and Flood. Our specialists are IICRC certified, trained, and ready to handle all circumstances with their wide range of highly industrialized equipment. Immediate action is required to reduce the harm so we provide 24/7, 365 days emergency services for water and Flood damage restoration Services in Beeliar. We work for you on customisable service packages according to your requirements. Our professionals are always there to help you in your hard time. So come letís connect and work for you
Reach out to us immediately