How GSB Flood Master deals with Water and flood damage restoration in Bedford?
The future is unpredictable and so the natural calamities like floods, landslides, drought, and many more. have you ever thought about what would happen if these disasters knock on your door? Things will become terrible for you as you will see all the things flooded in water and at that point, you will think that wish there was someone to help you and take you out of this catastrophic situation. So, that is when we at GSB Flood Master come to your rescue. You can easily rely on us for our effective services as we only employ IICRC-certified professionals who with the use of industrial-grade equipment turn your imagination into reality, yes, they restore your property as it was before the devastation occurred. They have been serving the individuals of Bedford for a very long time and are now familiar with their needs.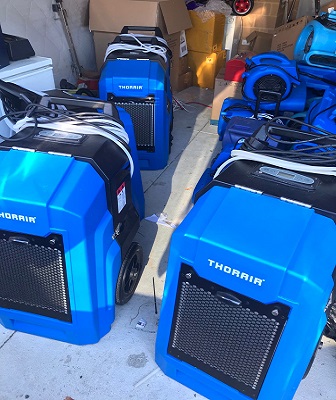 How our professionals execute the process of restoration?
Our specialists are highly-skilled and experienced in restoring the property. They follow a certain process which is mentioned below:
We kick off our process by examining the whole area which is affected by the flood and then after this depending on the intensity of the damage we categorise them into 4classes. Starting from class 1 to class 4. This, not only gives us a better understanding of the destruction but also makes our work easier.
Next, we draw out all the standing water to avert the further degradation of property. This is done by utilizing submersible pumps and vacuum cleaners.
After this extraction of water, we desiccate and dry the impacted place. This is done so that the entire area can be dried out thoroughly, thus preventing any further absorption of moisture.
After all the water is gone, we start with our professional cleaning. It involves abrasive and immersive cleaning. In this it is made sure that both dry and wet cleaning are done simultaneously.
After all the water is gone, we start with professional cleaning. We do both abrasive and immersive cleaning to make sure everything is clean. Our experts can guarantee deep sanitation at the same time to make sure everyoneís safety.
The final step is to restore your house to how it was before the disaster occurred. Depending on the severity, the repair process varies from minor fixes to major rebuilds.
How do we make a difference?
GSB Flood Master is one of the leading service providers for water and flood damage repair in Bedford. Our priority is to assess the damage done to your property, minimize the extent of the damage, and restore your surroundings to their previous condition. We realize how important it is to act promptly after an unexpected disaster strikes. When it comes to flood damage repair, time is one of those things that can make or break a situation. Thatís why the team members at GSB Flood Master in Bedford always arrive within 60 minutes of receiving your call. For all our services, we go above and beyond to ensure that the job gets completed in no time.
Contact us today and obtain a price quote