Floods and water damage can be extremely hazardous to your house if not handled effectively. People living in such places should take precautionary measures to avoid unnecessary losses. At times, these hazards may come without any prior warning signs. To prevent any loss of property, one must hire an experienced professional like GSB Flood Master which has proven expertise in restoration services.

Damage caused by water often includes things such as leaks or broken drains, sewer lines, roofing material that has deteriorated or collapsed, flooding, and burst pipes. Our team of professionals, who specialize in repair work, can help you deal with these problems rapidly and effectively. We have the experience needed to properly manage each type of water and flood damage problem in Bateman, whether itís residential or commercial.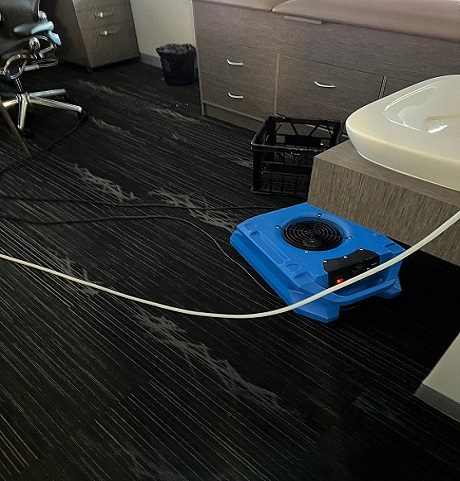 What steps are undertaken by our professionals to restore your property?
We at GSB Flood Master survey the impacted area for possible damage or defects and inform you about the extent of repairs needed according to the type of harm.
After assessing the damage, we classify the level of the damage and provide a proper estimate. We also make sure that there are no hidden fees or additional services.
Water standing for a long time can cause further losses, so we utilize high-quality equipment like submersible pumps and industrial vacuum to remove the accumulated water.
Long-standing moisture can cause mould growth. Mould is something we all hate to see around our homes, and if left unchecked, can cause serious problems. We have highly trained professionals in Bateman who specialize in removing mould. They'll take care of your problem quickly and efficiently.
Often removing water from your home leaves, a preliminary result of moisture remaining. Then, using advanced equipment like dehumidifiers, and air movers, we remove the excess moisture.
Once the moisture has dried out, the area is thoroughly cleaned using abrasively and immersion cleaning methods together. This step ensure better results in both dry and wet cleanings.
The place is then properly restored using the required methods based on the amount of damage done.
Why should you choose us?
We take care of your safety and thus have each of our employees securely vetted, and their backgrounds are correctly examined.
We understand the urgency of your situation and work hard to respond quickly to your request.
You can rely on our team of professionals who are well-trained and highly skilled and constantly ensure a disciplined and systematic process for all their work. We ensure quality work and deliver the best results to the clients of Bateman.
We are a team made up of efficient technical professionals who are IICRC certified.
Quality is very essential to us, and therefore we offer first class products and unparalleled service for everyone's needs.
Each one of our professional teams is insured and, if required, will also work in cooperation with your insurers.
Do you need our assistance? Then just give us a ring, and we will send out our highly trained experts right away. They will arrive promptly and provide you with an affordable solution in a short amount of time. Our team is equipped with the latest technology and tools that make them perfect for fast and efficient water and flood repair services. You can also count on us to offer effective solutions to prevent further problems from occurring.
Contact us today and get a price quote