How GSB Flood Master helps you with Water and Flood restoration in Baldivis??
Floods and water damage are two of the biggest problems faced by people living in settlements around the world. Water damage can cause serious health hazards like bacteria growth, mould, and mildew. If not treated properly, it can also lead to structural damage, loss of property, and even death. Water damage restoration requires specialized equipment and skilled technicians. Only an expert in water damage restoration will be able to restore your property to its original condition. GSB Flood Master in Baldivis is the best company when it comes to water damage restoration.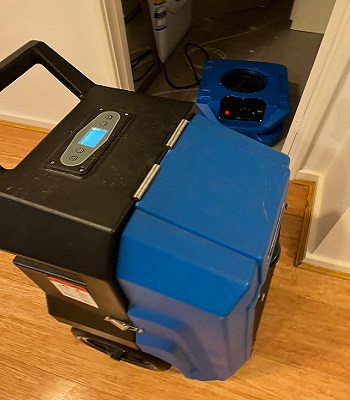 When To Seek Water And Flood Damage Restoration??
If you are near a large water source or a water body, or if your commercial location is near a water body, then you should contact us right away. If you have recently experienced flooding in Baldivis, we will come to help you out. Remember that time is of the utmost importance here, because water and flood damage can often lead to much larger issues if left untreated.
How Is The Process Of Restoration Carried Out ??

Inspection
We will arrive at your property as soon as possible after you call us. Our technicians will assess the volume of moisture harm, its severity, and the extent of the harm. We will then assign each type of harm a class from 1 (minor) to 4 (extensive). Our experts will pinpoint the location of all the different impact zones and classify each zone according to the particular harm levels.
Water Removal
We will need to pump out any standing moisture using an industrial vacuum system and then we'll need to extract all the standing moisture from the ground before we start to dry the house. This will stop any mould from forming during the drying process.

Dehumidification
We remove all the moisture from the affected area and then start dehumidifying and drying out the impacted area. This is done so that we can completely dry out the place and prevent further harm. To prevent any further harm, we need to dry out the affected area. We will use a dehumidifier to do this. Dehumidifiers are devices that remove moisture from the air.

Cleaning and sanitising
We start with professional cleaning. We use both abrasive and immersive cleaning techniques to ensure dry and wet cleanings at the same time. Professional cleaning is done by our experienced staff. Our professional team will ensure that deep sanitisation is done at the same time to ensure the health and safety of everyone living/working in the area.

Restoration
The final step in restoring your house/office is to get everything back to its original condition. Depending on the severity and extent of the harm, restoration may require simple repairs or extensive rebuilding efforts.
Why choose us??
Our company provides services that range from emergency repairs to full restoration. Our team arrives quickly at the scene, ensuring that any damage done is fixed as soon as possible. We also offer a 24/7 service, meaning that we will always be there for you whenever you need us in Baldivis. When you book an appointment, you can choose from various options depending on the extent of your damage and what kind of service you need. Our teams are highly trained and experienced, which allows them to deliver quality workmanship promptly. We work closely with all major insurance companies, allowing us to give you affordable rates and reliable guarantees. We also offer customised packages suited to your needs.
Contact us today