Water and Flood damage both are different but their destructive impact is the same. If they occur destroy the home or office. The destruction caused by flooding is up to 90% compared to other natural disaster. Major downpours can cause severe destruction to economic infrastructures buildings and properties. It can become a crucial issue for all parts of the world. It usually occurs due to heavy rainfall, cyclone, and poor drainage systems.

On the other hand, water damage mostly happens due to ruptured pipelines, leakage of the bathroom, sewer pipes, and leaking heaters. Whether it is later a ruptured pipe or the outcome of sudden leaks your home or office must be reconstructed from all the destruction caused by moisture. We at GSB Flood master will restore your home or office and build it safe to live in.

We provide affordable, and effective water and flood damage restoration services in your city, Aubin Grove. If you need help to rebuild your loss that occurred due to destruction you can contact us.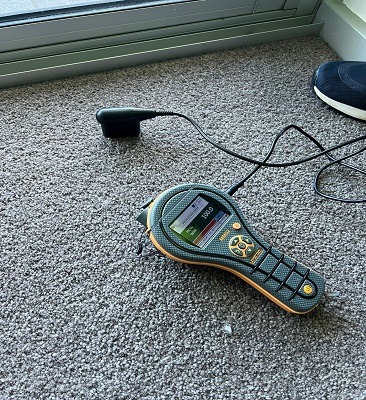 How Is The Process Of Restoration Carried Out By GSB Flood Master?
GSB Flood Master has a wide range of services that you can enjoy and that will help you to get your home back with their amazing water and flood damage restoration services in Aubin Grove.
The first step begins with inspection. Our experts will be able to analyze the harm, make a plan of action, and categorize the level of destruction ranging from (minor damage) to (extensive damage) and then will work according to it.
The second step is water extraction to avoid further destruction to your property, our professionals use highly industrialized submersible pumps and vacuums to suck the moisture.
The third step is drying out your property to prevent the formation of bacteria and mould which causes diseases, our professionals use high-quality dehumidifiers to suck all the left-out moisture in your property.
The fourth step is cleaning and sanitization because your comfort is our priority, our professionals do clean your home and valuables with both dry and wet cleaning, and then deep sanitization takes place to kill all the disease-causing agents to keep your place disease free.
The final step is the restoration of your property to make your life easy and stress-free. Our professional's main objective is to reconstruct the loss of your property and to bring it into its pre-harmed state.
Why Choose Us?
GSB Flood Master being a popular company is commonly known for its outstanding services and well-skilled professionals who work for your convince 24/7, 365 days for water and flood damage restoration. Our professionals in Aubin Grove are IICRC certified, well trained to perform their work properly, and have friendly nature to understand your situation in your hard time.

Our professionals use a wide range of highly industrialized equipment like submersible pumps, vacuums, dehumidifiers, and many more. GSB Flood Master also provides you with customizable service packages which suit your requirements and fulfill all your needs. Our professionals work to help their customer in their hardship and to restore their losses caused due to water and flood damage. So, whenever you need help donít forget to contact us for quick and efficient service.
Reach out to us immediately