Floods are the most usual and damaging natural disasters. And while water damage can occur from several different sources, flood destruction is especially destructive. If your home or workplace has been affected by a flood, itís important to act quickly to ensure the best possible outcome for restoration. Time is of the essence when it comes to water damage. The longer water is allowed to sit, the more destruction it will cause. And while some water damage is immediately obvious, other types of destruction may not be apparent until later. Thatís why itís important to call a professional flood and water damage restoration company as quickly as possible like GSB Flood Master in Attadale. The team has the experience and expertise to quickly assess the harm and formulate restoration plan. They also have the specialized equipment and knowledge to properly clean and restore your property. If youíve been affected by a flood in Attadale, donít delay in getting help from us. Call us immediately.
Book our services and get a quotation right now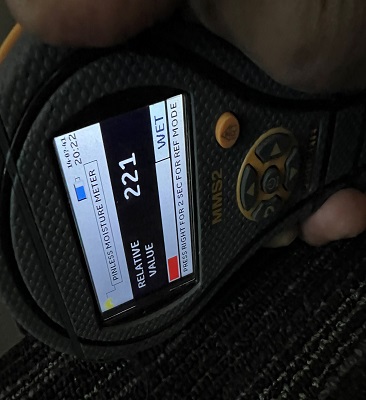 Process of Flood and water damage restoration
Flooding can be a disaster for any homeowner. It can cause structural damage, contaminate the home with mould and mildew, and cause big damage to your belongings. If you have experienced flood damage, you must contact a professional service provider for restoration as quickly as possible. To help you in cleaning up, repairing, and restoring your home. GSB Flood Master follows a systematic approach to restoring your house and workplace. Let us see them one by one:

Inspection
The first step is to assess the extent of the harm. This is done by inspecting the area to see if there are any visible signs of harm. Then the second thing is to categorize the damage into four categories. Class 1 indicates minor damage. Whereas, class 4 represents severe damage. It is important to note that each category will dictate what action needs to be taken.
Extraction
After the initial assessment, we will then proceed with extracting the standing floodwater. We will use industrial- grade equipment like submersible pumps to remove all standing water.

Dehumidification
After the water has been removed, the affected area is dried using equipment like a dehumidifier and air mover. These devices help the surface dry out completely to avoid any further harm.

Cleaning and Sanitisation
After removing dampness from the region, we then proceed on cleaning that area. We clean both abrasively and immersive methods at the same time in to ensure that the region gets cleaner and drier at the same time. Our expert team will also disinfect the area for your safety.

Restoration
The final step is the restoration of the place. Restoration involves cleaning the area and removing any debris. The area is then returned to its original condition as much as possible. Some areas may need minor repairs or major modifications to return them to their former glory.
About us
We are here to assist you during any flood situation. Our team will work closely with the insurance company to ensure that you receive the best possible service from us in Attadale. We strive to provide the highest quality customer service available. We are transparent with all customers regarding the charges we incur. Apart from this we never charge extra fees for services not rendered. Our team is well-trained and we always follow a precise method while performing any task. We carefully handle your safety and have therefore, had all of our employees verified by the authorities.
Reach out to us and get a price quote