Services Provided By GSB Flood Master For Water And Flood Damage Restoration In Ashfield
When it comes to emergencies, water damage is one of the most common reasons why people call the professionals. Water and flood destruction are two types of emergencies that require immediate attention. Floods are usually caused by torrential downpours or heavy rainfall. However, when it comes to water damage, the main cause is burst pipes. These bursts may result from a number of different issues including faulty plumbing, broken hoses, leaks in the roof, and even faulty sprinkler systems. Flooding is an inevitable problem in any area, and when it happens, it can cause serious problems for your property. If you ignore them, the damage will continue to worsen until it becomes too expensive to repair. To prevent this, you need to employ professional help. GSB Flood Master offers expert services to all the customers of Ashfield, and we can restore your destructed properties back to normalcy.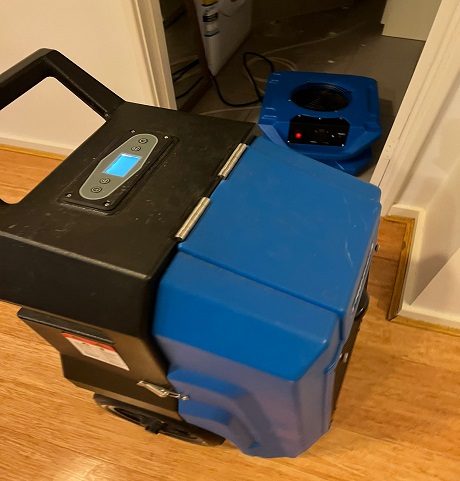 What are the steps involved in water and flood damage restoration?
The steps are as follows:

Inspection
We will assess the extent of the water destruction and its effect on your property. We will also determine if there is any structural damage caused by the flood. When we classify the damage, our team will first identify the type of harm. We will then assign each class of damage a number, starting from (class1) minor damage, to (class 4) for extensive damage. Once identified the damage, our experts will determine the location of the destruction.
Water Extraction
We will clean up the area around the house using industrial- grade equipment to ensure there are no traces of flood damage left behind. We will then remove standing water from inside the structure using submersible pumps and vacuum systems.

Dehumidification & drying
We will remove all the water from the affected area, then we start by dehumidifying and getting dry the affected area. This is performed to ensure that there will be no residual moisture left behind after the drying process, which could otherwise lead to mould growth.

Cleaning & Sanitising
We start with professional cleaning. We clean your house thoroughly using both abrasive and immersive techniques to ensure you get the best results possible. We will ensure that our professionals will have the right skill set to ensure deep sanitation is done at the same time to ensure the health and safety of all those living/ working in the area.

Restoration
The final step is to restore your house back to its original condition. Depending on the extent of the harm, the restoration can be as simple as fixing small damages or as complex as rebuilding the entire house.
Why choose us??
GSB Flood Master offers services for water and flood damage restoration throughout Ashfield. Our team of experts has years of experience working in the industry and knows what needs to be done to ensure that your property is restored back to its original condition. We understand the urgency of a situation and hence offer fast emergency response times. For all the services, we guarantee you will receive a 24/7 service in Ashfield.
Call us to avail our services