Water and flood damage is not a minor problem it can be a frightening and stressful event. They are caused due to heavy rain, a cloud burst, or a cyclone that can lead to flooding and speedy water flow which can damage your house, or property and directly affect your life. Water damage can come from various sources that can happen as heavy rains or melting ice, defective plumbing, bathroom leakage, or overflow of sewers.

Flood and water destruction are sudden. If your property is affected by water and flood damage. You need to right away make a call to water and flood damage restoration professionals to stop the layout of the water and reconstruct the destruction. We at GSB Flood Master are specialized in repairing and restoring your house or office.

Heavy rainfall can cause property destruction and can lead to huge harm which can interrupt the essential supply of electricity, transport, network, and food for a long time.

If this catastrophic event knocks on your door need not worry because GSB Flood Master is here to help you in your hardships. We help you to evaluate the destruction and determine the best ways for clean-up and restoration.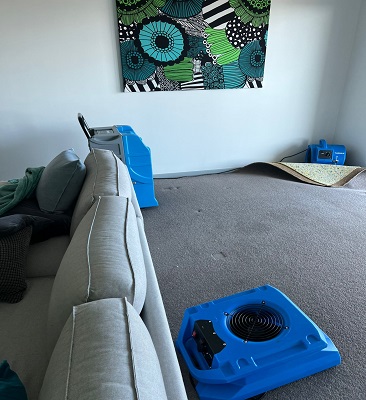 How Is The Process Of Restoration Carried Out By GSB Flood Master?
Our experts in Alkimos quickly visit your home or office where destruction has occurred and examine each corner of your property and classify the impact of destruction ranging from class 1 (minor damages) to class 4 (extensive damage). Then our experts will clip all the areas according to the category of distraction and will put them together according to the specific destruction.
Our professionals will work to find and stop the source from where the water is flowing and causing destruction to your property.
Once it's done, our professionals use highly industrialized submersible pumps, and vacuums for extraction of moisture to prevent bacterially and mould genesis.
Next, it's time to dry everything and to drain out all the moisture which have been sucked up during water distraction here our professionals use automated dehumidifiers for dehumidifying.
The most important step is cleaning which keeps diseases away, our experts do clean each corner and valuables of your property with both dry and wet cleaning. This step is followed by sanitization to weaken the viruses which cause diseases.
The last stage of our process is restoration where our professionals make sure to restore your property as it was before the destruction.
.
These are just the easy steps of water and flood damage restoration, carried out by our highly skilled and experienced professionals in Alkimos.
Why Choose Us?
GSB Flood Master is a well-known company that provides services to cure water and flood damages because natural destruction doesn't inform you before striking your house or office, that"s the way our professionals are 24/7, 365 days available for you, with their friendly, understanding and cooperative nature to listen and recognize your problems in your hard times. Our experts are also IICRC certified and used a wide range of highly industrialized equipment to fulfill your requirements. Our well-trained professionals aim to take this experience and provide you with a higher-ranking level of customer service in Alkimos. So let us collaborate and work for the destruction that occurred at your place.
Reach out to us immediately